NEWS: The Dedicated Amplifier/DAC units are available now
 

In addition to driving your SR1a via the 'Ribbon to Amp Interface' you have these additional options:
1. The FOS amplifier unit without DAC allows you to connect any line out source to you SR1a 
2. The FOS amplifier unit with DAC allows you to connect any line-out and digital USB source to your SR1a: Stream from your phone, tablet, laptop of DAP player. Your SR1a all of a sudden become a easy to mode from room to room. take it with you on your travels and set it up in your hotel room for example
So – you aks yourself – how good does my SR1a sound on the FOS amplifier. I would say this: The SR1a sounds astonishingly good on the FOS. I've had the prototype in the shop for a few months now and saw a lot of jaws dropping during listening sessions.
But how does it compare to it being driven by a power amp? Well, in short: The SR1a will sound exactly as good as the amp connected to it. There is no limit to the top – throw a 100k€ of powerful tube amplification and I promise you it will sound as you may expect it will
3. OK, here things get serious: The Dedicated High-End Amplifier HAS-1a drives your SR-1a directly AND any other dynamic / planar magnetic Headphone AND – while we're at it – speakers. 
The RAAL Requisit SR1a HAS1a and JontenheimR ships now from Amsterdam
 Free shipping to all EU countries (ask for your rate outside the EU)
Reliable shipping: DPD and UPS
No custom processing, no duty fees
14 day money back guarantee
Show room in the Heart of Amsterdam
In our show room you can listen to the SR1a next to the likes of the MySphere, The Abyss AB1266, Hifiman Susvara, Audeze LCD4 and the Sennheiser Orpheus HE-1. Please check out our Headphones on Audition section on this site for the current line-up.
The SR1a is on demo on a complete Chord Choral Set – MScaler – DAVE – Etude
FREE SHIPPING FROM AMSTERDAM
14 DAYS MONEY BACK GUARANTEE
CUSTOMER SERVICE IN ENGLISH, DUTCH, GERMAN & FRENCH
A revolution in revelation. Introducing the world's first Earfield(TM) monitor.
The SR1a by RAAL-requisite is the world's first Earfield™ Monitor. Experience mixing, mastering, and home listening with unparalleled accuracy and realism in a soundfield devoid of room acoustics and comb-filtering caused by work surface reflections. Earfield™ technology delivers unheard of program accuracy and a speaker-like soundfield experience.
2019 Fujiya Avic Headphone Festival in Tokyo
SR1a earns Gold in High-End Headphone Category
SR1a earns Silver in Entire Show Category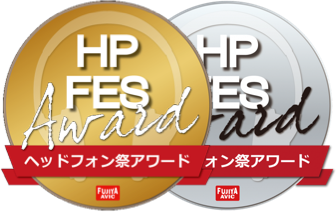 SR1a earns rare 6moons Blue Moon Award in 2019
"Equal to the best possible big hifi systems but without any of their issues of room interference, cabinet interference, port interference, crossover interference and the lot."
SRAJAN EBAEN | 6MOONS.COM REVIEW →
Ribbons for a reason.
The SR1a is the world's first True-Ribbon™ headphone. Highly specialized ribbon drivers were developed that reproduce 30Hz to 30kHz bandwidth in order to eliminate the need for sealed chambered bass and allow for open air baffles (both front and back) for a true full-frequency soundfield.
Incredibly comfortable.
Weighing in at only 425 grams (15 ounces). Unlike standard headphones who's weight and heat create listener discomfort over time. The SR1a Earfield™ design eliminates heat buildup on the ears providing a cool, natural airflow. Your ears will also appreciate the complete absence of sound pressure against the eardrums caused by traditional sealed can designs. SR1a headphones can be worn comfortably for many hours at any listening level.
Headphone Auditions Amsterdam
Audiophile Artisans Amsterdam
Rapenburg 56 H
1011TZ Amsterdam
K.v.K. Amsterdam 70928940
VAT-ID NL002434877B32