Description
The Nagra CLASSIC DAC derives most of its technology from the Nagra HD DAC which has so impressed audiophiles throughout the world, but has been developed to integrate fully with the CLASSIC range and retail at a lower price point.
With the identical digital input and conversion boards as the Nagra HD DAC, it is only in the analog stage that the Nagra CLASSIC DAC differs. It produces the same "analog" sound as its bigger brother which is considered to be the standard in the D/A market by which all other machines are judged.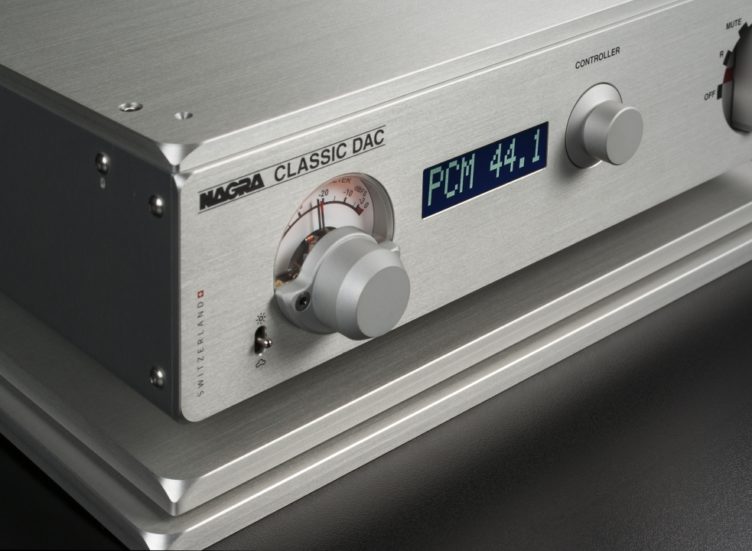 D/A CONVERSION
Identical digital input board and conversion module as the Nagra HD DAC, making use of the most advanced conversion techniques available today. The converter comes from a joint-venture with Andreas Koch, AKDesign, the pioneering engineer in the DSD (Direct Stream Digital) format, used in professional music studios. The circuits of the Nagra CLASSIC DAC use the DSD 2x version of the format, operating at a level 128 times superior to that of traditional CD and twice that of SACD .
Sampling frequency up to 5.6 MHz. The internal calculations use 72 bit precision. This method produces a signal with such quality that the steep-slope input filters on the analog section can be eliminated. The result is that the harmonics and transients are perfectly maintained allowing the music to conserve its natural depth and essence.
9 FETs design topology emulate the sound of a tube providing a particularly warm and musical sound. Proprietary Nagra USB input handling signals up to DXD (384 kHz 32 bits) and DSD 2x, compatible with both PC and Mac computers.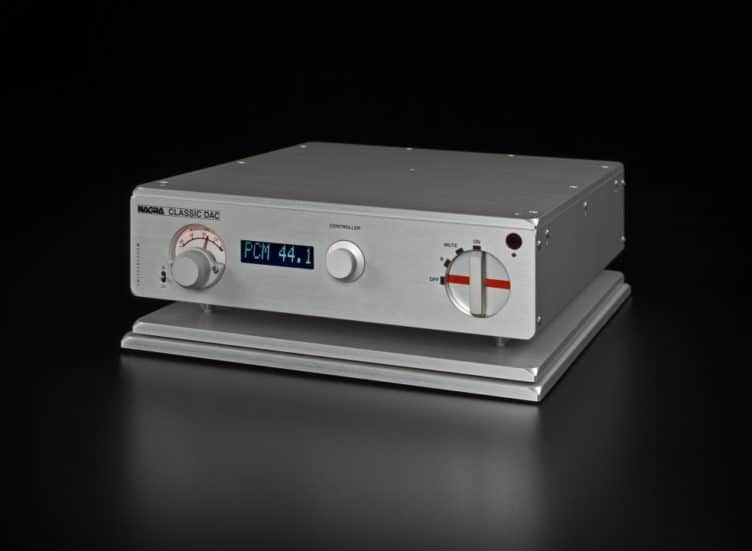 ANALOG SECTION
Output section based on a class A discrete transistor topology. It includes no less than 9 matched transistors, of military and high-end origins, per channel. Signal-to-noise ratio of the output stage boasting an impressive 145 dB (not weighted). A number rarely reached by any competing product at any price level. Simplified output stage compared to the Nagra HD DAC with no volume control or headphone circuit.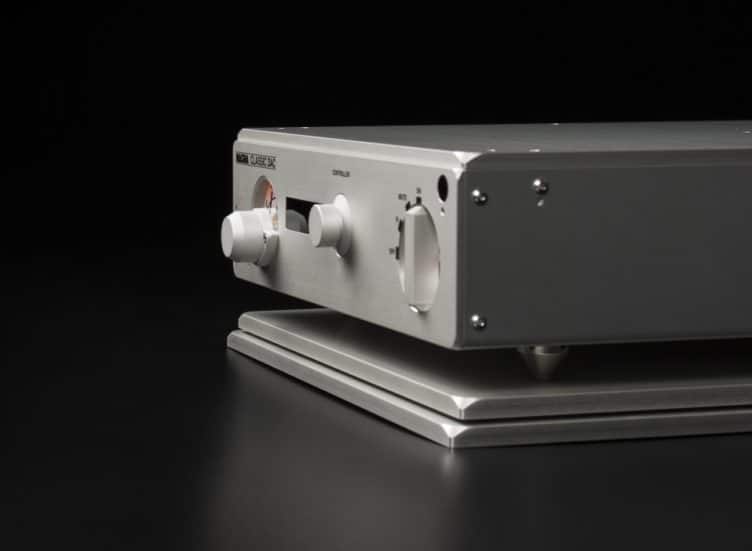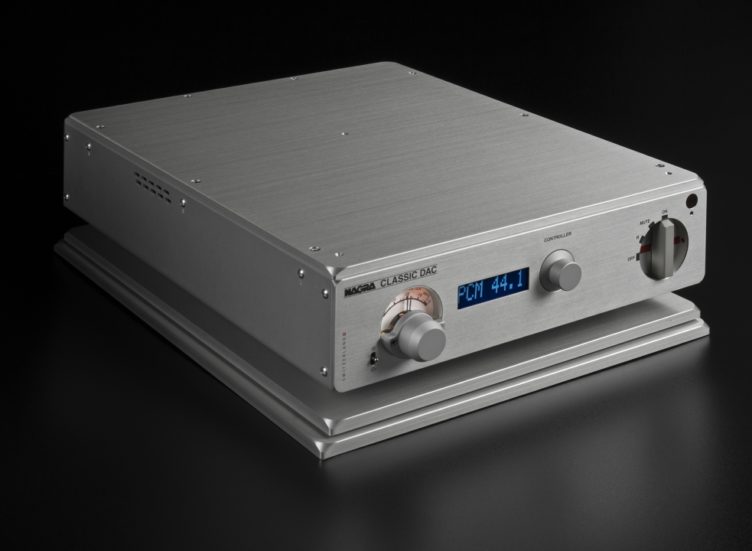 TECHNICAL SPECIFICATION
ELECTRONICS
| | |
| --- | --- |
| Internal processing: | 5.6 MHz / 6.2 MHz 72 bits |
| Compatible digital formats: | PCM 24 bits up to 384 kHz, DXD, DSD x 2 |
| Frequency response: | 10Hz to 110 kHz (+0.1 / -3 dB) |
| Crosstalk: | > 100 dB |
| Interchannel phase: | <0.5° at 20 kHz |
| Noise level: | -128 dBr (linear) |
| Distortion: | < 0.02% (at -20dB FS) |
CONNECTIONS
| | |
| --- | --- |
| Inputs: | 2 x S/PDIF, 1 AES/EBU, 1 Optical, 1 Audio USB (mode 2) |
| Analog outputs: | 1 stereo on RCA connectors, 1 stereo XLR (Unbalanced) |
GENERAL
| | |
| --- | --- |
| Dimensions: | 280 x 350 x 76mm (12 x 13.7 x 3 inches) |
| Weight: | 3.8 Kg (6.6 lbs) |
| Power consumption: | On 15 W, Standby <1W |
ACCESSORIES
Classic VFS for Source: Vibration Free Support
Classic PSU: Multiple Power Supply